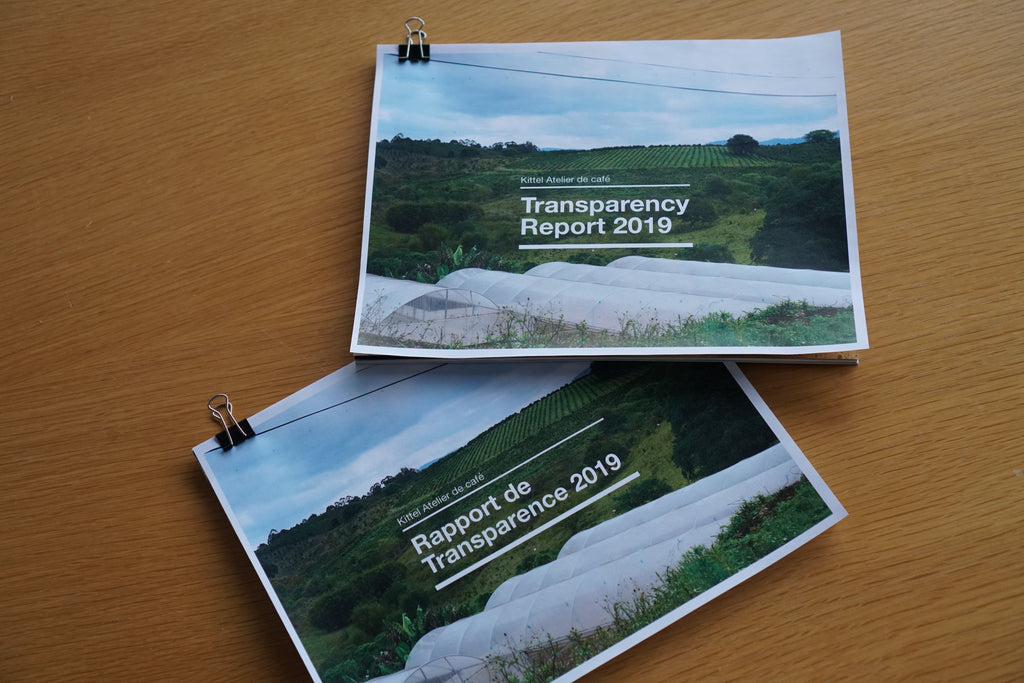 This transparency report is the result of hard work that began a little more than two years ago. We had to convince our suppliers to provide us with information that had never been disclosed to us before. Fortunately, they were very cooperative because of our common values. During this data collection work, we read a lot about the dynamics of determining the price of coffee in the market, ranging from production costs to environmental impacts linked to climate change. With his previous experience in finance, our founder Guillaume Kittel-Ouimet proved to be a valuable ally during this project. Together with our coffee director, Guillaume reviewed all the figures relating to purchases made in 2018 and our first transparency report saw the light of day in early 2019.
The values ​​of transparency and education have always been important to us. We have therefore worked to make the report as clear, concise and informative as possible, in addition to trying to make it as accessible as possible. We took this concept even further this year. With photos from our import partners and our trips to Brazil and Colombia, we hope you will read the report again and again.
The FOB price information, which is the focus of the document, is presented in a way that is easy to read and informative. We have also included a section illustrating our efforts to build lasting relationships with farms and importers whose vision aligns with ours. This section allows you to put the price information into context. We aim to improve this section over the years so that coffee lovers and industry professionals can become better informed consumers.
We hope you enjoy the report and keep an eye on our blog to learn more about our approach to sourcing, roasting and brewing coffee. Good reading !