Why we moved from boxes to bags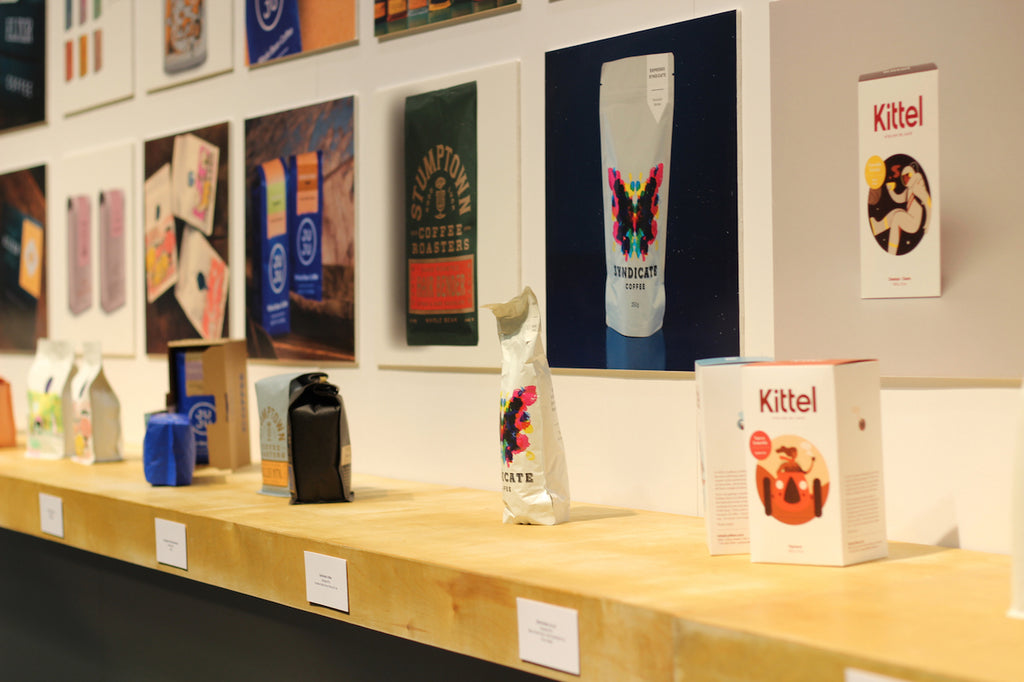 Just over four years ago, we announced the biggest change to the Kittel brand since its inception: a complete rebranding of the logo, visual style and packaging. It was the culmination of over a year of work and many discussions about what our ideal retail coffee experience would be.
We agreed that the best option would be to use boxes. In our official announcement article , we explained our reasoning:

The boxes stand upright, they stack easily and attractively, making them perfect for retail displays in our cafes and partner stores. Moreover, even the most beautiful boxes could be made from recycled materials and themselves be easily recyclable.
Once that was decided, we created the first iteration of our new packaging which we showcased at East Coast Coffee Madness in 2017 before officially rolling it out in January 2018. For the most part the reaction was positive; we were even featured at the Design Lab showcase at SCA Coffee Expo the same year.

Over time, we started getting feedback from our wholesale partners that the cans didn't seem to be selling as well as the bagged coffee. Even our own larger bags (1kg, 2.25kg) have sometimes outsold retail boxes in some places, reinforcing this idea.

In discussions over four years with some of our longest partner cafes, we realized that although we prefer cans, the average consumer does not share this opinion, so we are committed to designing new packaging aligned with our standards.

One of the motivations for the boxes was the move towards sustainable materials. The boxes were recyclable, the bags inside biodegradable (we'll get to that), and we opted to replace unnecessary tin ties with reusable clips. Although we are very proud of this approach, over time we find that it is not perfect.

For starters, there is a psychological barrier for many clients. A bag inside a box gives the impression that the packaging has been doubled. Our counterpoint to this is that our bags being biodegradable and the boxes recyclable means this combo should still minimize the amount of waste compared to a standard coffee bag. Plus, our choice to use TekPak's Omnidegradable™ bags meant that even the valve would degrade, unlike most bags which actually require you to remove the valve before placing them in the home compost.

Since the launch of our biodegradable bags, we've always tried to make it clear that they break down in home compost or, if sent to a landfill, they break down into water, oxygen and carbon dioxide with no chemical residue.

However, for most people, their composting routine is simply putting organic matter into a municipal compost bin. Unfortunately, in this environment, most biodegradable or compostable plastics are actually not accepted due to strict deadlines on how quickly the materials must decompose. As a result, compost containing these plastics is diverted to landfills where it produces methane, the worst greenhouse gas.

With all of this in mind, we decided to focus on recycling instead. We initially considered certified recyclable bags, but each municipality has different rules regarding which plastics are accepted. Even where plastics are accepted, many recycling companies, hired by municipalities to properly manage plastics, have found themselves simply shipping this waste to developing countries where it is burned. This issue was reported as recently as this year by CBC's Fifth Estate , Radio Canada and the Toronto Star .

The reason is simple: it costs more to recycle the plastic than the resulting material is worth. Some companies tackle this problem by simply charging the actual cost as a way to subsidize the loss. An example of this is TerraCycle which allows the recycling of many products. Their approach requires dismantling packaging into its constituent parts and recycling them individually. At present, we believe this approach holds the most promise in a packaging industry that is full of greenwashing and therefore, rather than opting for packaging that will cost our customers more, while often ending up burnt or landfilled, we opted for standard coffee bags, which we will offer to recover and recycle with the help of TerraCycle and other similar partners.

If you've read this far and are patiently waiting to finally see our new designs, we won't keep you waiting any longer.


We are proud to present our new bag design, which showcases our four collections with vibrant visuals. Our new labels highlight the information coffee drinkers are looking for most, in larger typography, and we've even included QR codes that can be scanned to take you to our website where you can learn all about coffee. that you drink.

Environmentally, these bags not only circumvent the issues we have covered in this article, but they also remove foreign matter and therefore reduce the overall weight by around 40-50g. They are also stronger in shipping, which means we can further reduce unnecessary packaging materials. Coupled together, this means less weight, which means less fuel used in transport.

Overall, this new packaging design is another step in our continued commitment to providing you with the best possible product. We took your feedback to heart and used it to carefully review where our designs succeeded and where they failed.

We hope you enjoy this new direction.