Denominação de Origem: the excellence of coffee in Brazil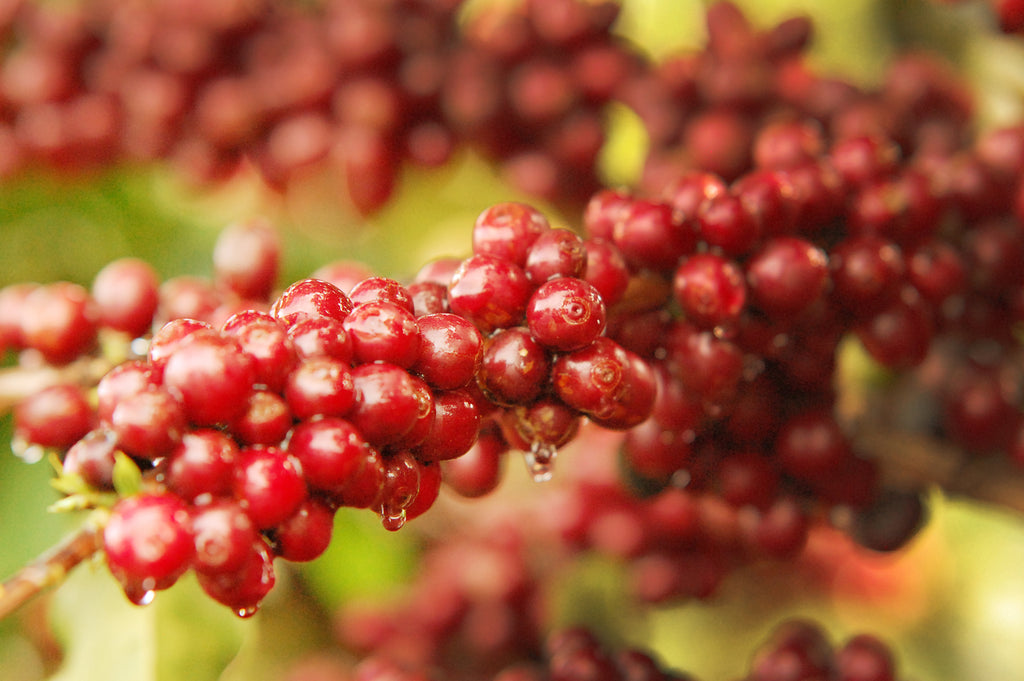 Brazil is the largest coffee producer in the world, but many people don't seem to know all the diversity of coffee that this country has to offer. Organizations such as the Federation of Coffee Growers of Cerrado are working hard to change this perception. In 2010, the region of Cerrado Mineiro in the state of Minas Gerais in Brazil received a controlled designation of origin, similar to that enjoyed by Champagne wines and Parmigiano-Reggiano cheeses, this designation cannot be used in order to sell coffee from another source. This appellation reflects a unique terroir due to a climate and environment very unique to the cultivation of coffee in the Cerrado Mineiro region.
We have been working with Brazilian producers and exporters since our beginnings, and in 2017 our coffee director, Liam Robichaud, visited our partners at Bourbon Specialty Coffee in Poços de Caldas in Minas Gerais. During this visit, in addition to meeting our partners at the Cachoeira da Grama farm, Liam had the chance to taste coffees from several regions of Brazil.
I remember when I left for Brazil, I thought I would find notes of chocolate and nuts in every cup. Liam tells us. "I also thought that in the best cups I might find notes of fruit, caramel, maybe even citrus. Such was not my surprise to taste at Bourbon coffees with notes of fresh strawberries, tropical fruits, citrus fruits, flowers and spices, I had already found these notes in coffees of Ethiopia, Guatemala and Colombia before, but I never realized that Brazil could do the same.
After this realization, we gave ourselves the mandate to make you discover these exceptional coffees. Our first arrival was a microlot from the Cachoeira da Grama farm which participated in the Brazil Cup of Excellence competition. This coffee marries acidity and tropical fruit notes with a creamy chocolate finish. Shortly after, we met Marcos Macedo.
Marcos is originally from southern Brazil and now lives in Montreal. He was an avid participant in our tasting sessions and then one day brought us samples from the Rio Brilhante farm in the Cerrado Mineiro area. Marcos had just started his coffee import business and asked if we were interested in tasting his samples. It was a golden opportunity that we couldn't pass up!
Once the tasting was done, we were very impressed and we found all the flavors that Liam had discovered in Brazil. We are proud to say that we became Marcos' first customer in his new venture by importing two separate microlots from the Rio Brilhante farm. The first offers us notes of berries, mangoes and passion fruit, as well as floral aromas. The second is well balanced with a nice complexity as well as notes rich in chocolate, ripe papayas as well as aromas of lemon.
These coffees are a good example of Kittel's sourcing philosophy where we choose coffees based solely on their attributes and not just on their provenance. We know that two coffees from the same country can be fundamentally different, and the same can be said of two coffees from the same region, from the same valley and even from the same farm.
In the future, you can expect even more of these special batches from our partners at Bourbon and Marcos Macedo Coffee, showing you the breadth of exceptional coffees Brazil has to offer.