Regular price
Sale price
$17.00
Unit price
per
Sale
Sold out
ABOUT THIS CAFE


After traveling all over Central and South America,
After traveling through Central and South America, Helmut Ullrich left his home in Austria to pursue his dream of living sustainably in nature. He bought land in Colombia and discovered untended coffee plants on it. With the help of Pedro, whose family had lived on the land for years, Helmut started growing coffee. Six years later, Pedro is the manager of the farm, and Helmut employs three other main workers (Mono, Vincente and Julio), as well as seasonal workers from the region and neighboring Venezuela. Helmut proudly declares that all of its workers are paid three times the national average wage.
With the profits from his partnership with Kittel and a few European roasters, as well as the profits from his cafe in the town of Santa Marta, Helmut is fulfilling the other part of his dream by planting native trees to fight climate change.
After tasting the high quality coffee produced on Helmut's farm and hearing his story, we knew we wanted to work together. This marks our fourth year of direct trade partnership.
INFORMATION
COUNTRY: Colombia
REGION: Minca, Sierra Nevada de Santa Marta
VARIETY: Caturra
ALTITUDE: 900 - 1200 meters
PROCESS: Honey

IN THE CUP


Milk chocolate, poached pear, macadamia

Share
View full details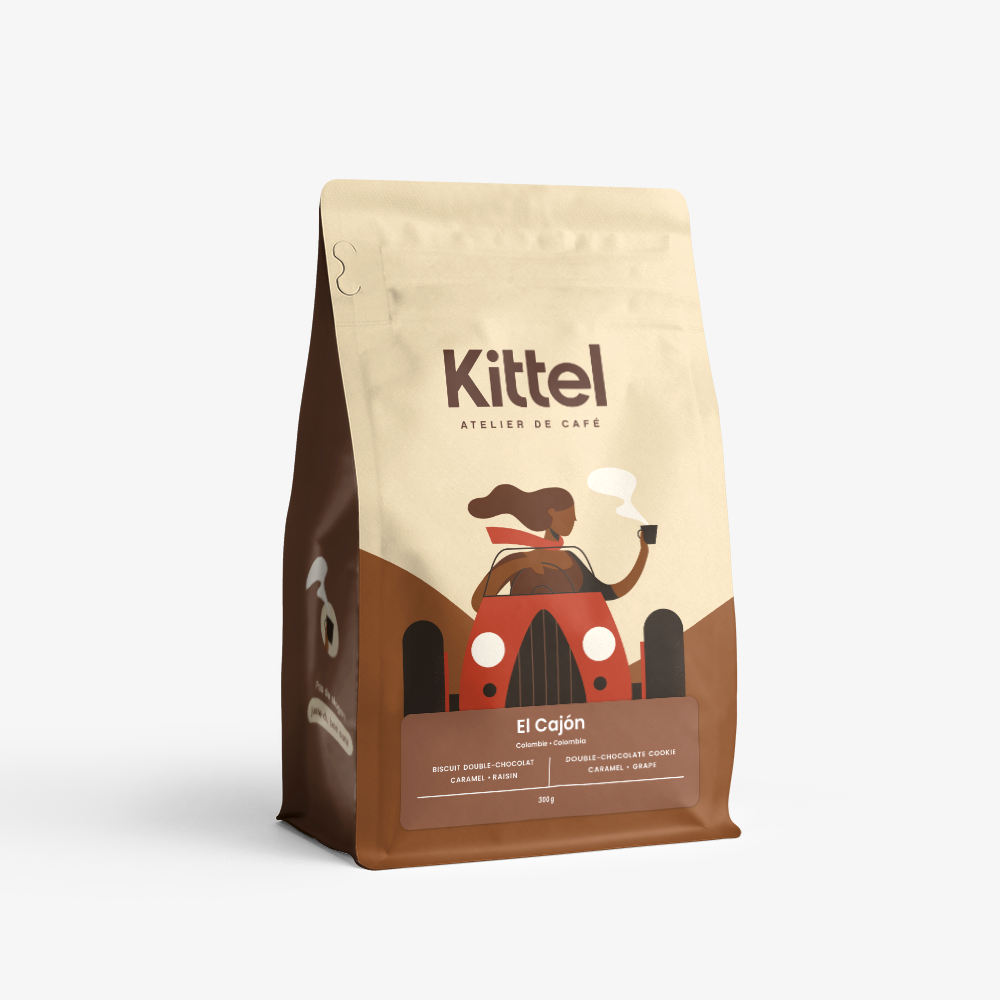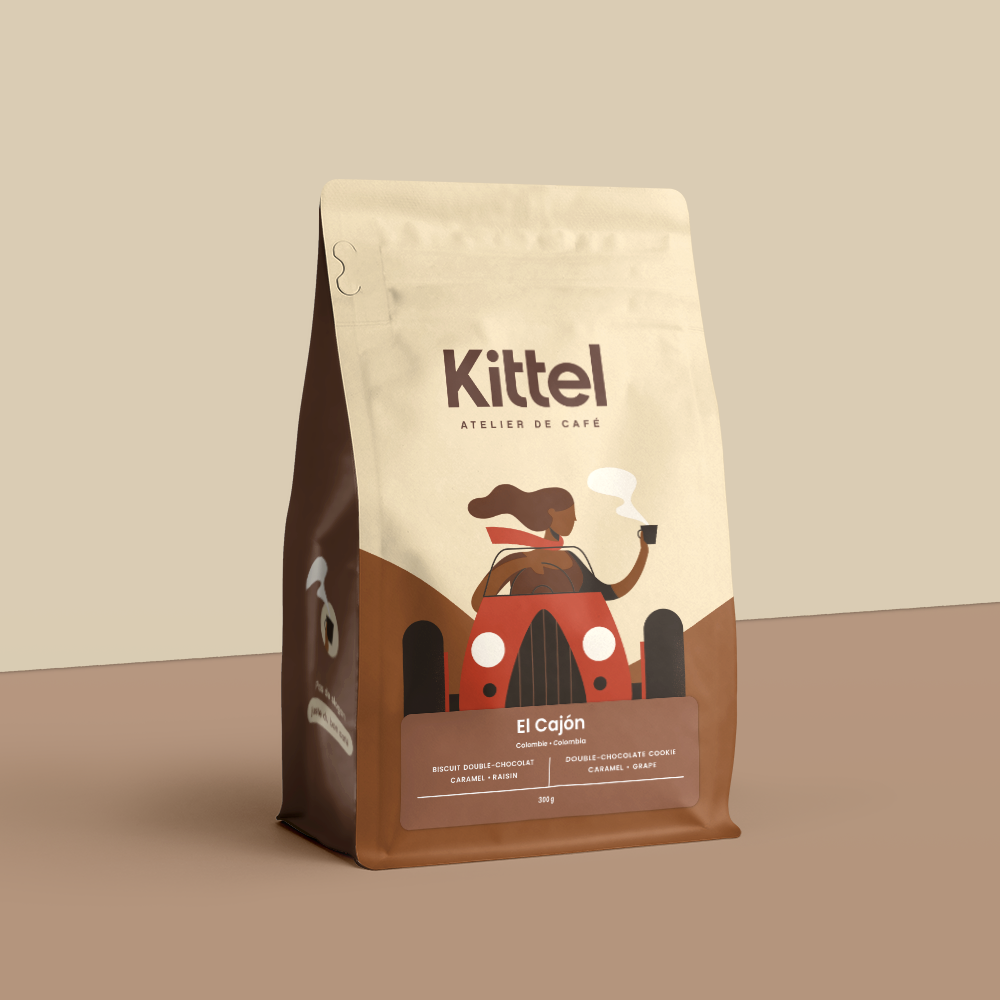 Excellent café et service!
Trop vite
Désolé, je n'ai pas encore essayé ce café. J'ai acheté 3 cafés différents ce jour là et le El Cajon venait juste d'être torréfié… Merci !